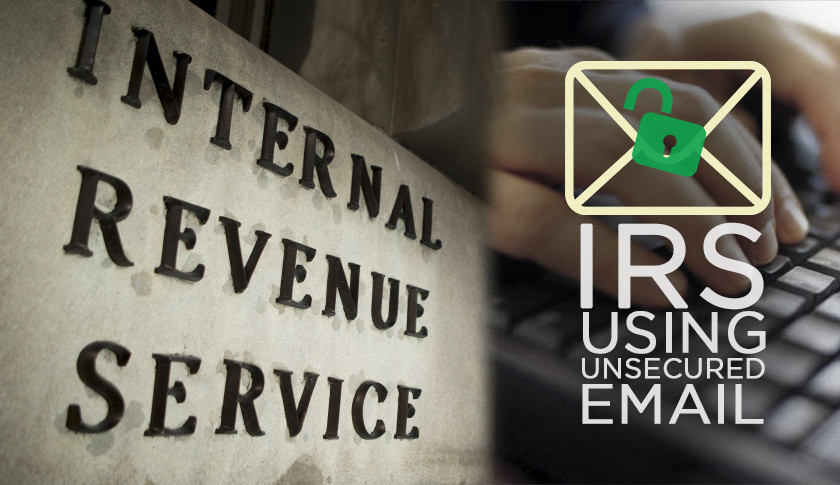 Treasury inspector general report reveals that IRS workers use insecure email for work, putting sensitive information at risk. The Internal Revenue Service (IRS) stores personal taxpayer information. However, according to the inspector's findings, the IRS uses unencrypted email addresses in the workplace, posing a risk for users of this service.
In May and June of 2015, 11,416 employees exchanged 95,396 unencrypted emails. The inspector displays a sample of these messages. According to a study, the PII (Personally Identifiable Information) of 2.4 million taxpayers is currently in danger.
The Inspector's assessment of 80 workers revealed that 48% of employees sent insecure emails during the timeframe in question. If this four-week period is normal, more than 1.1 million unencrypted e-mails containing the PII/tax return information of 28.2 million taxpayers might be transmitted yearly, according to the research.
The inspector asserts that the majority of unprotected emails were used internally, but some government officials utilized their personal email addresses to conduct external business.
The inspector holds the firm accountable for its disregard for informing its staff about safety and standards. Because workers were unaware that they should not use personal email addresses for work, the research places the blame on the corporation.
The inspector suggested some advice on how to address this problem. According to him/her, the organization should give security training to prevent such problems. The organization stated that they agreed with the report and went on to say that they have altered their policies regarding this matter.